Fuel your business acceleration with precision-crafted software solutions
We build more than software. We build long-term relationships, helping global brands to achieve operational efficiency and lead in their industry.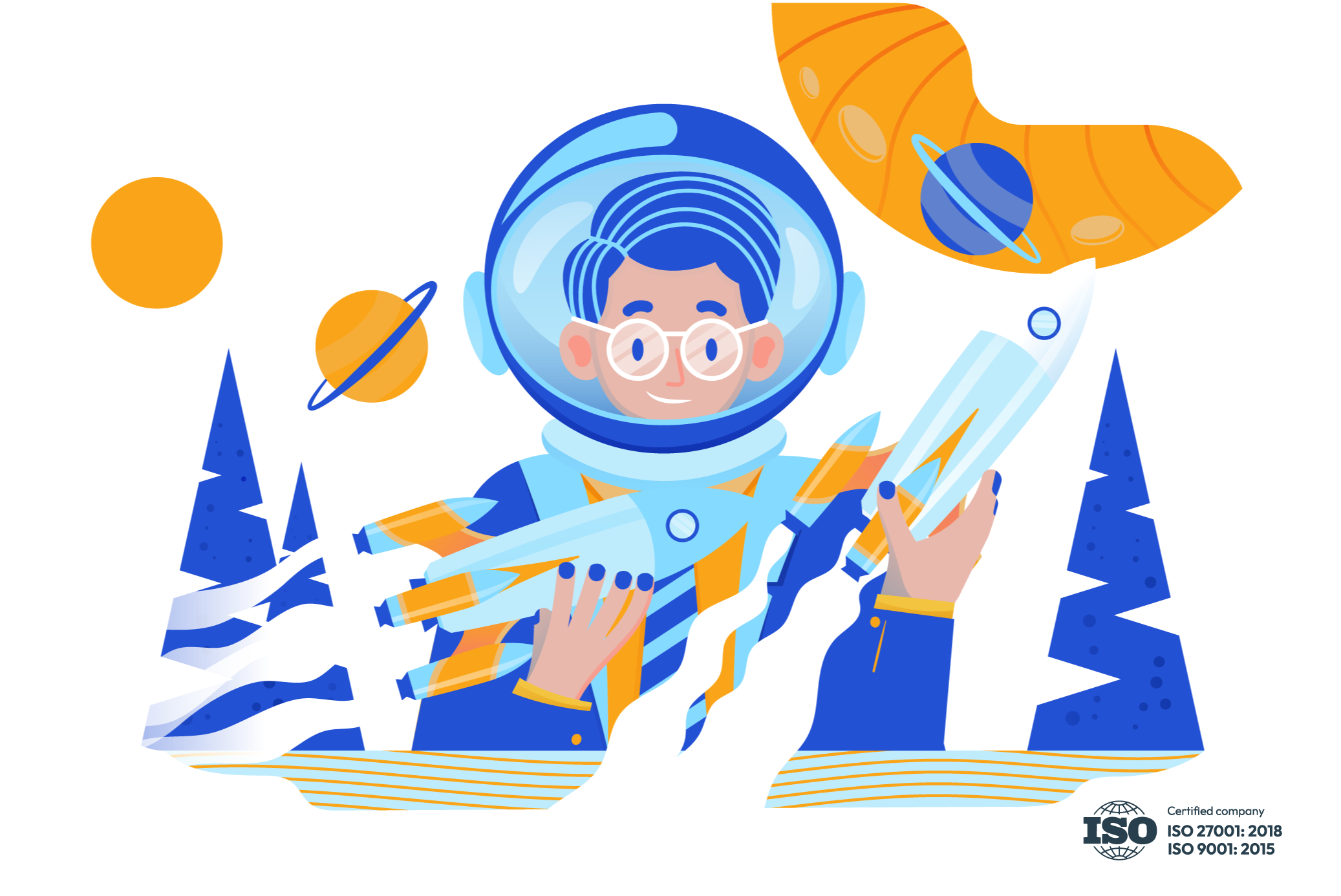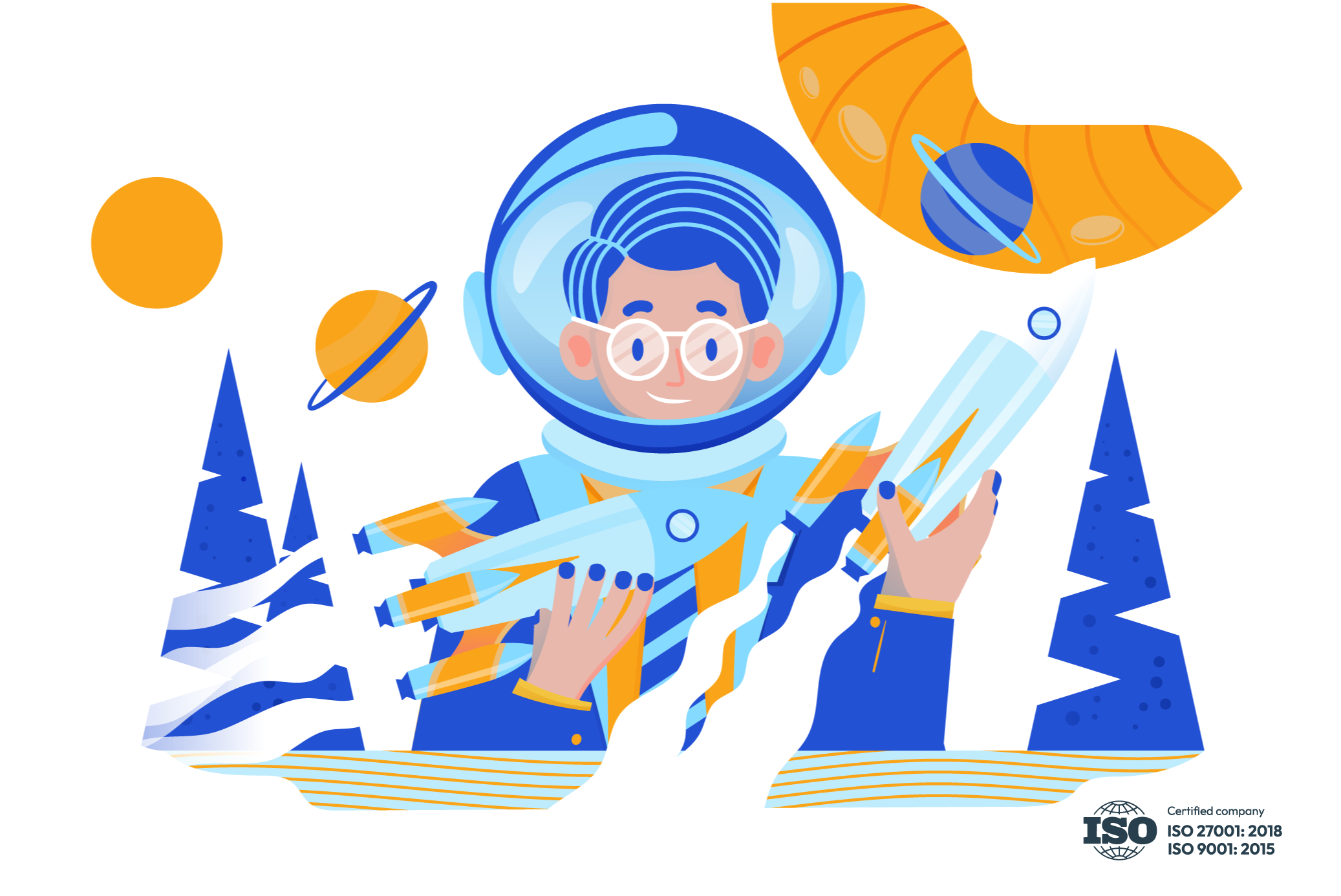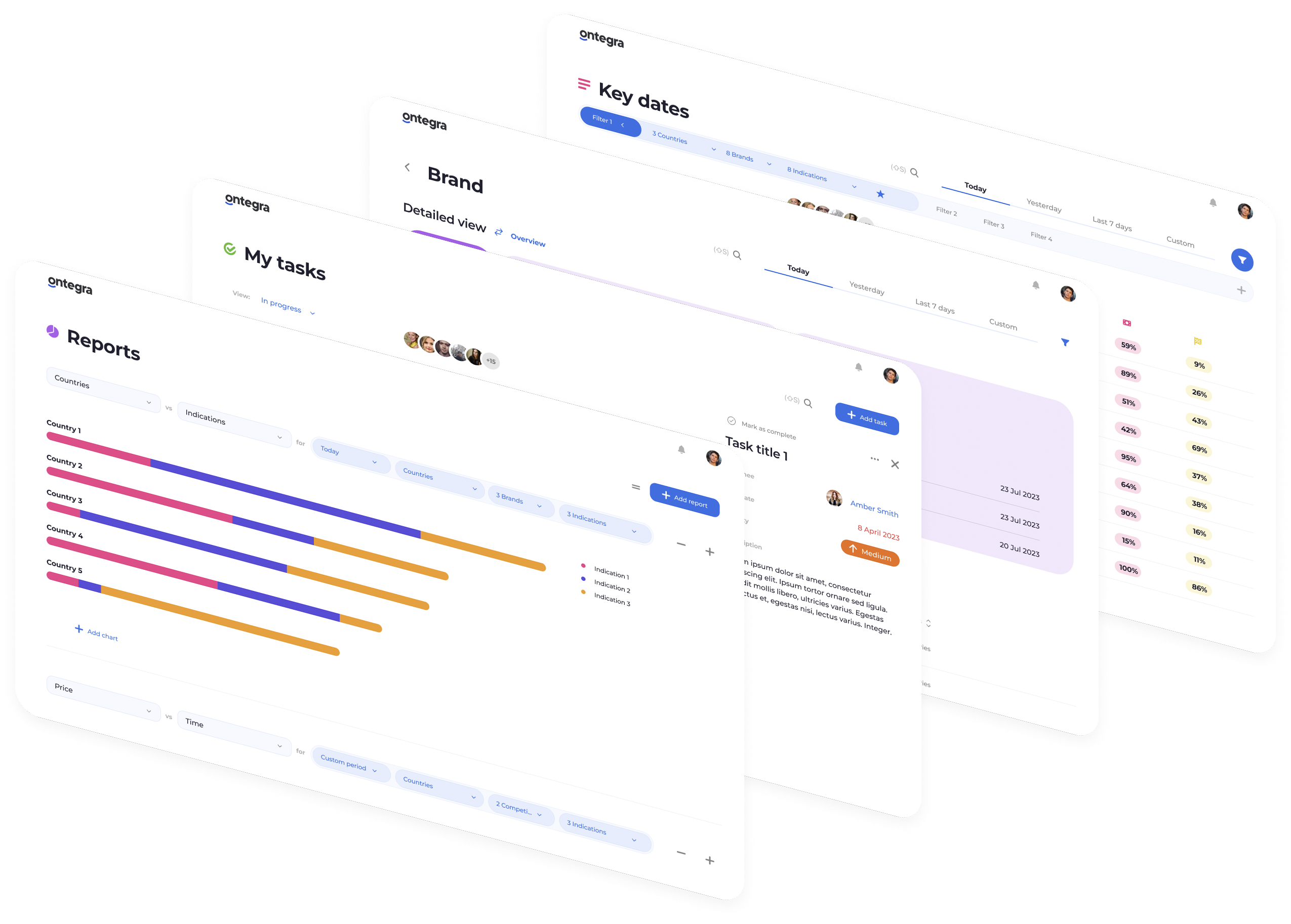 Big Pharma Software Projects
Starting with 2017, we act as an R&D department and craft comprehensive start-to-finish software solutions for one of our clients – a SaaS pharma company. The developed solutions include product launch platforms, tender software, price trackers, patient pathways, and tools enhancing operational efficiency - all assisting Big Pharma brands in leading their market.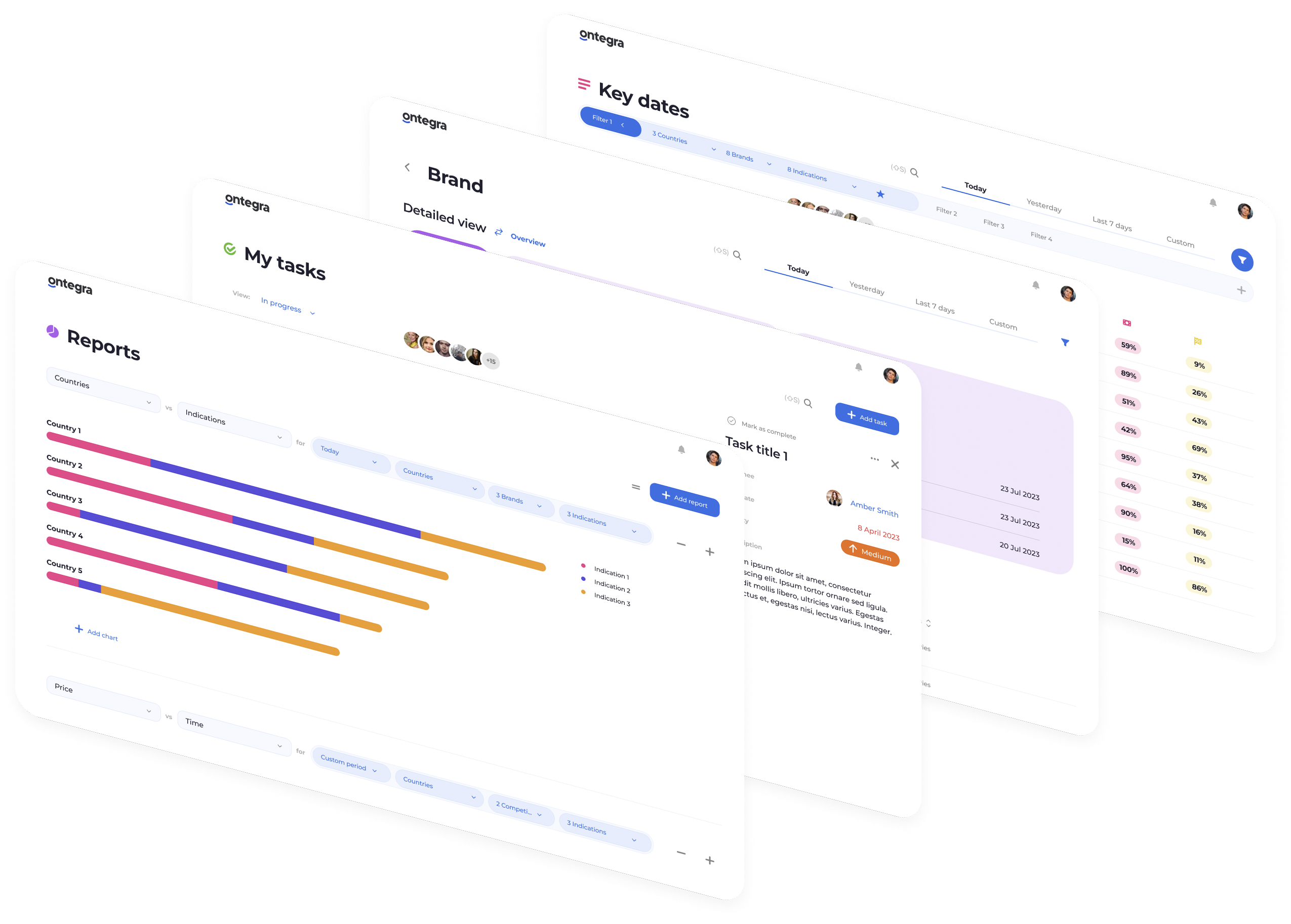 Tailored for a leading supplier, Store Tracker is a complete solution that moves them away from spreadsheet clutter, leading to intuitive web and mobile apps. Real-time data provides full visibility across the board, better transparency, and enhanced collaboration. This enables better and faster decision-making with streamlined risk mitigation, thus lowering costs and increasing revenue.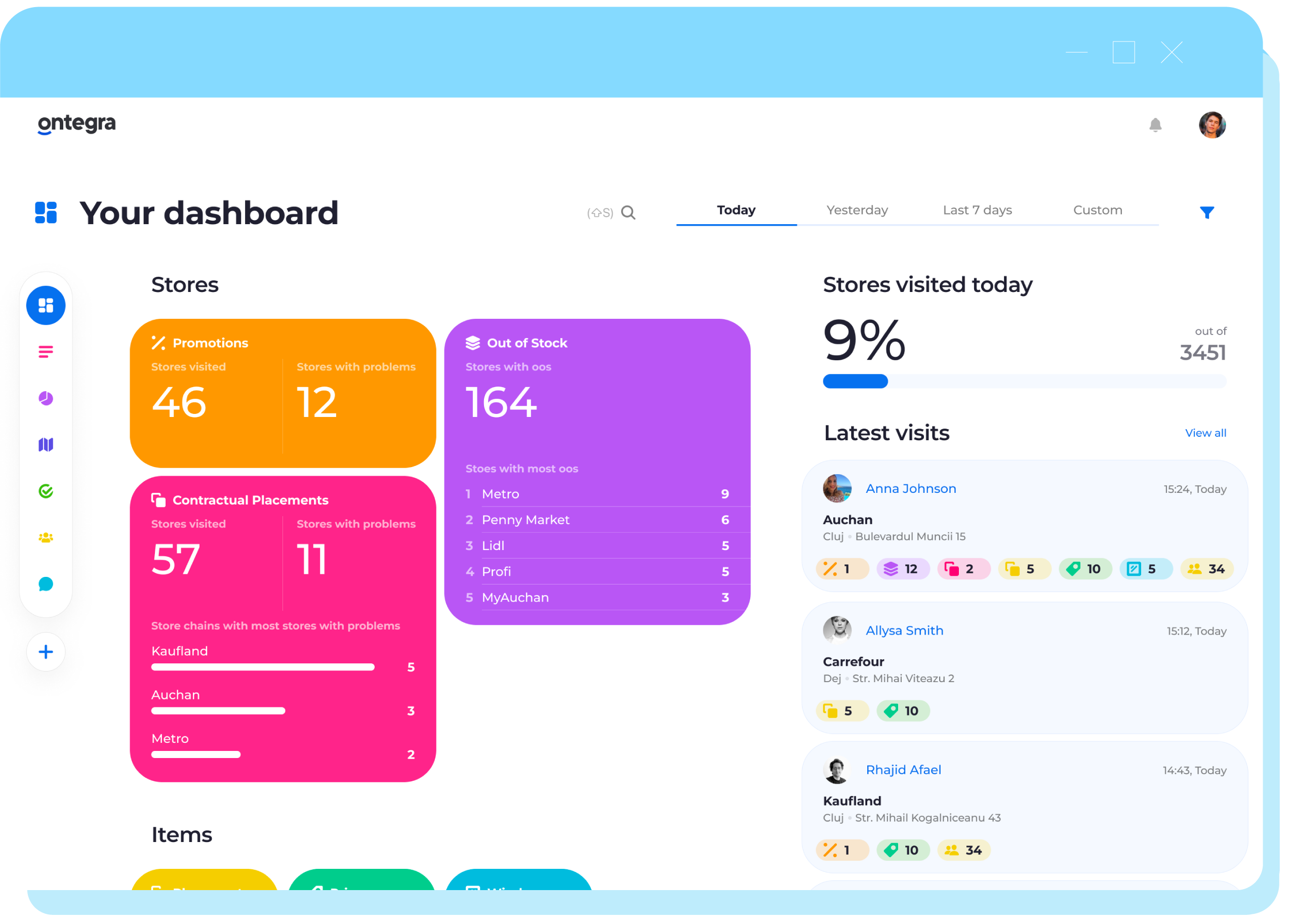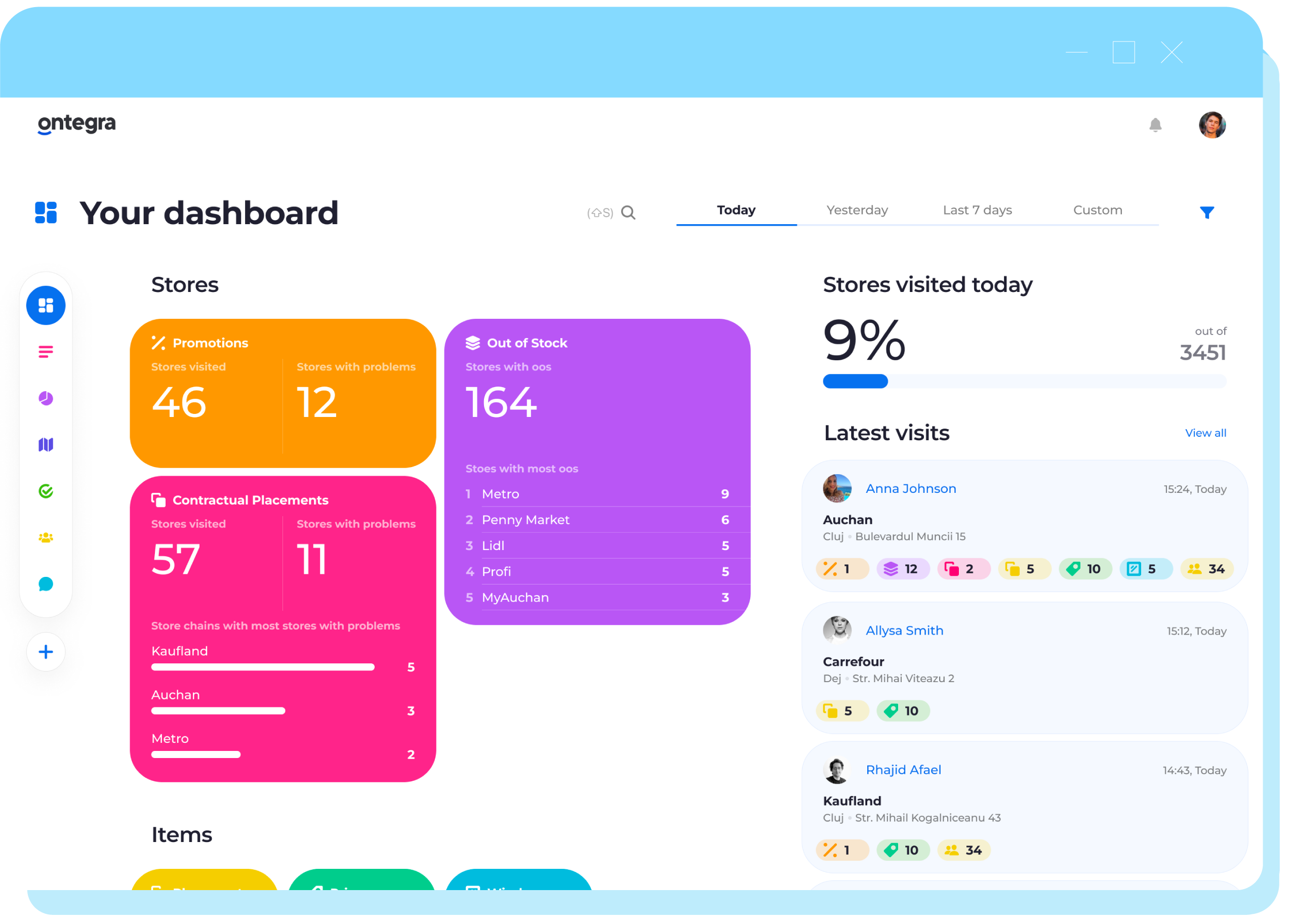 Mobile Data Operation Center Platform
We enhanced the decision-making capabilities of one of the leading international construction companies. Through acting as a software R&D department and leveraging loT technologies - we developed a software solution that integrates weather stations, mobile & static equipment sensors, radars, GPS transmitters, geofences, and security cameras.
Thanks to the custom-built solution built by Ontegra, we have full visibility with real-time data at any time. We were able to move forward from spreadsheets and Excel files to an easy-to-use business intelligence tool that enables us to work more efficiently, reduce downtime and create custom reports in just a few clicks. The solution built by Ontegra totally transformed our way of work – we can react instantly to any given business situation, visualize accurate data, and make decisions faster than ever before. Furthermore, I love the ability to shift between a "top-of-the-mountain" view in the dashboard to a detailed, drilled-down view of any given department, task, or project.
Demba Sidibe
Managing Director & Founder at Consortia
Working with Ontegra has been an outstanding experience. With their staff augmentation services, we saw extensive cost efficiency by accessing a large pool of talent with a high level of experience and technical qualifications. (No time wasted on costly and lengthy recruitment processes, no indirect costs on managing an in-house development team.) We also managed to scale our projects easily by requesting more resources when the extra "muscle power" was needed. They showed great availability and transparency across our entire collaboration, thus giving us the upper hand on any project, no matter the complexity, deadline, or needed resources - funneling over a decade of experience in software development.
Andrew Russell
Co-Founder & Director at RIIoT Digital
We have collaborated with Ontegra on multiple projects (app and CMS website development) thus far and would highly recommend them. They were involved in both the coding and the design of both projects. Their team is extremely hard-working, professional, attentive, and transparent with the progress report. Their working method was critical and thorough, allowing them to develop the creative and innovative solutions we had asked for.
Elisa Frenay
Business Associate at Carriéres du Hainaut

Experience the Ontegra Difference
Dive into the distinctive benefits of partnering with us, where collaborative offshore and onshore software development expertise
ensures successful project outcomes.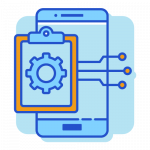 Clickable Prototypes
Avoid expensive project reworks with our early-stage, interactive prototypes.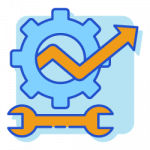 The Power of Expertise
Leverage our top-tier, diverse talent pool with extensive experience and tech prowess.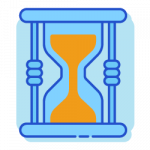 Fast Onboarding & Flexible Staffing
Gain top talent quickly and the flexibility to scale your resources according to project needs.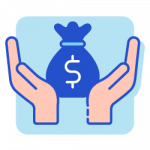 Cost-Efficiency
Cut back on hiring, salary, and infrastructure expenses with our expert team augmentation.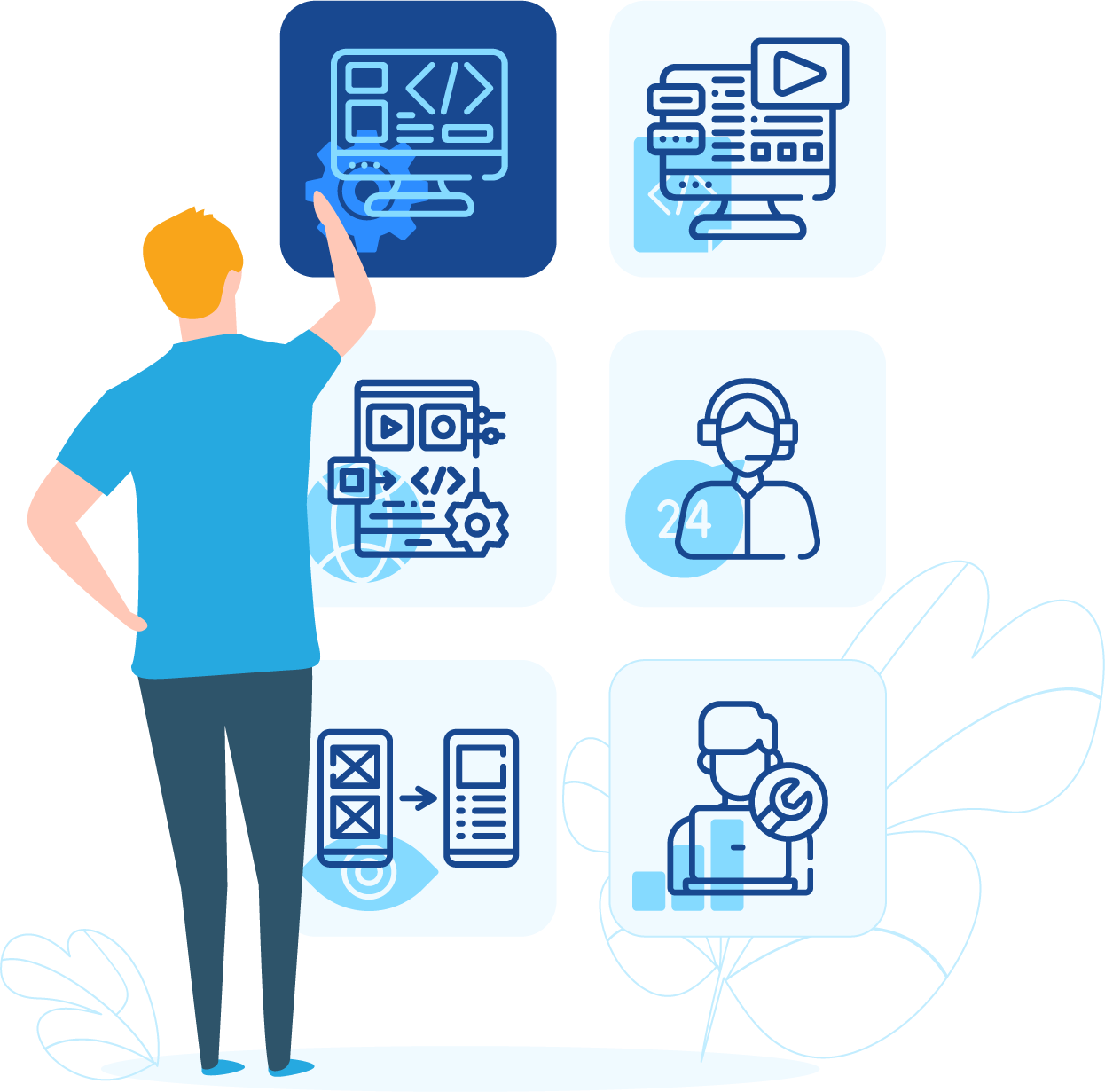 One stop for all your software needs


Application modernization


Application support & maintenance

Product design & prototyping

We Love to Code Complex Projects and Celebrate Together
Our bonds go beyond the office. Coding masterpieces and enjoying team adventures are in our DNA. Shared values of
excellence, growth, integrity, and agility unite us.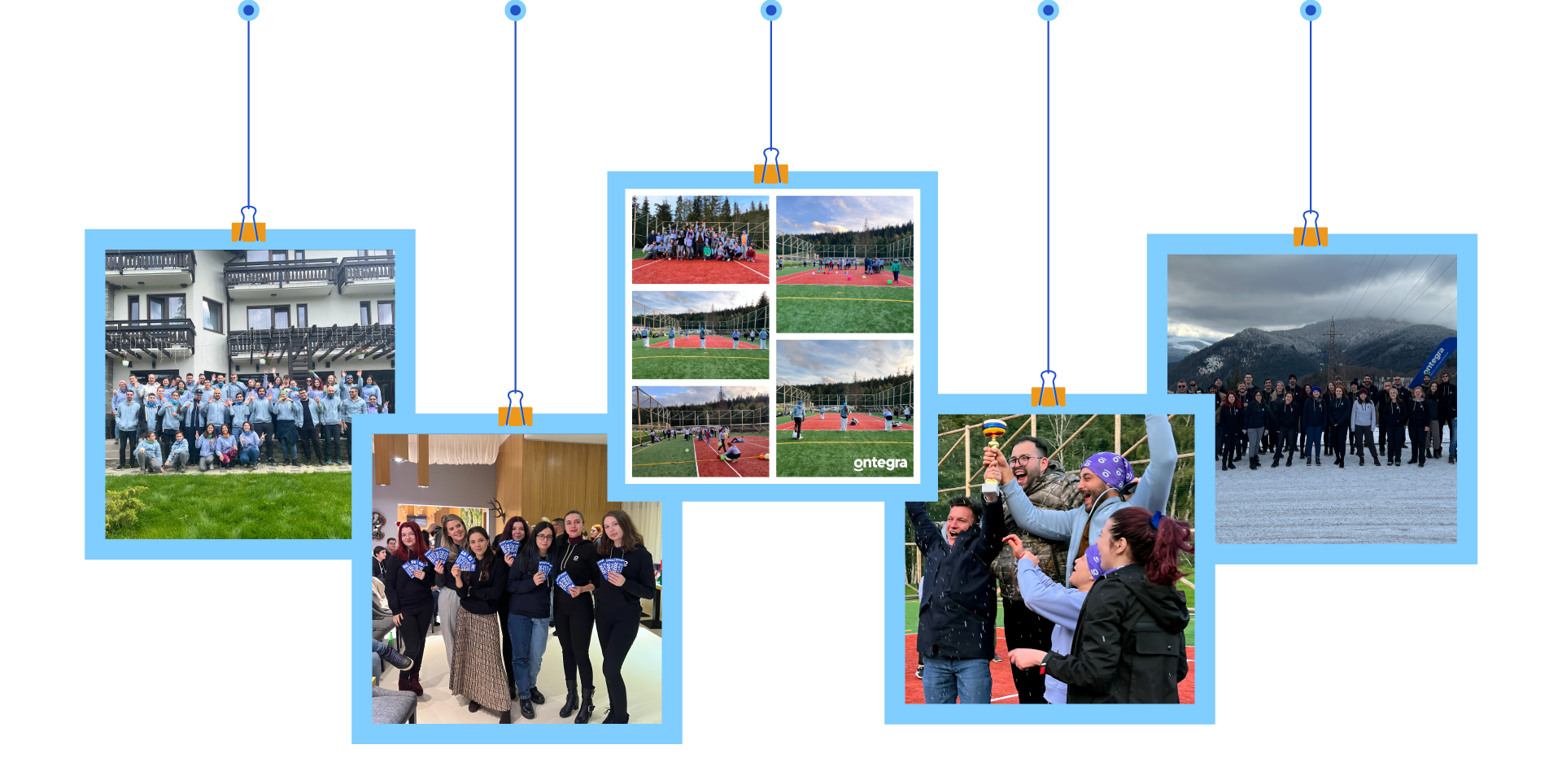 Let's bring your perfect software solution to life
Let us translate your unique needs into custom software solutions that accelerate your success. Contact us today and bring your perfect software to life.