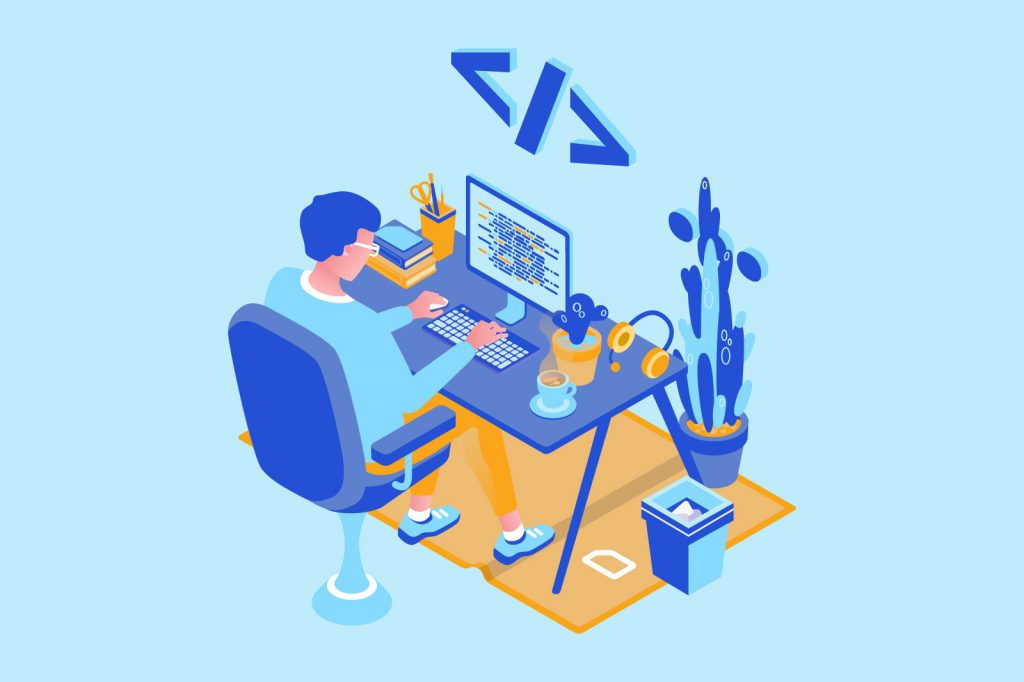 The Step-By-Step Guide On How To Outsource Software Development Projects
Outsourcing software development projects can propel your company to success with less spent resources and in a shorter time. If you have never outsourced software development projects before, or you manage a company with that brilliant market-changing idea and need a team to bring it to life, then this article is for you. We will go through the entire process from preparation to taking the final decision, but first, let's start by bringing more context and having a look over what outsourced software development is and why it matters. Ready to learn how to outsource software development successfully?
What is outsourced software development?
Software project outsourcing, as the name suggests, enables you to create a software product or service without using your internal staff resources. Instead, you outsource those responsibilities to another company with the right competencies, know-how, and resources to bring it to life.
This industry is in full throttle as it's estimated to reach $430 billion by 2023, and it's forecasted to attain a worth of around $1.06 trillion by 2030.
Why is outsourced software development important to companies?
Outsourcing software development can be critical to any company's success. It can help it deliver high-quality software products and services while keeping efficiency one of the main priorities. In our experience, we identified some common use cases:
A start-up with a brilliant idea that needs software development expertise to launch its product or service

- In this case, the outsourced software development vendor uses its know-how and technical knowledge to create the software from scratch. Usually, the start-up would have a hard time making and forming its software development team, which will most likely significantly impact the time-to-market.

An established company that doesn't have an internal software development department

- Many companies that don't act in the IT&C field either don't have an internal department that can handle a software product development project (while keeping their daily responsibilities) or don't have any at all. 

An established company that doesn't have the required space for the project

- 
This is a common scenario when a company, whether from the software development sphere or not, needs more internal resources to develop a software product or service in a given time frame. In this case, the outsourcing software development vendor can either take the ropes of the entire project or develop specific parts requested by the client.
Now that we know the common scenarios, we would like to know if you find yourself in one of those or if you have a different particular situation - leave us a message on the contact page after you finish reading the article.
What are the main benefits of outsourcing software development projects?
These can vary quite a lot from case to case. Still, from our experience, these are the most important ones:
Better resource management

- Having your own software development team can take a toll on your resources, and you must ensure they constantly have projects to work on. Outsourcing helps you keep costs low and only employ teams when needed.

A large pool of talent and access to relevant know-how

- Think about it - an outsourced developer is most likely to have a broader skill set and proven know-how in more industries than one working for the same product or company for a long time. That being said, you can gain a competitive advantage from a diverse and talented team without the hassle of needing to manage it yourself.

Better time-to-market

- If you have a deadline (and we know we all have at least one), outsourcing will be much more efficient than recruiting a new team.

Increased flexibility

- You can outsource what you want whenever you want - no strings attached. That allows you to adapt to market changes and quickly meet expectations.
Know your models - What are the most commonly used engagement models in software development outsourcing?
Three main engagement models are used at scale: fixed-price, time and material, and staff augmentation. We will take each of them under the scope to better understand their specifics.
Fixed-price software development engagement model
- In this use case, you must provide thorough project documentation and an SOW paper (Software Development Statement of Work) describing the scope, objectives, functionalities, and more details.
The outsourcing software development vendor will assess the time and cost based on the provided documentation and will provide a fixed price together with the time frames.
These will be maintained and are only subject to modification if the project's scope is changed.
Time and material development engagement model
- This is usually the most used model because it brings flexibility to the table. Within this model, you pay only for the software development time and the resources/materials used for the process.
You agree with the vendor on hourly, weekly, or monthly prices and then keep track of the actual working hours.
Most often, at Ontegra, we deploy the agile methodology that works hand-in-hand with the time & material model because we can split the project into multiple phases where constant communication and collaboration are encouraged to deliver the best outcome for each project component.
Staff Augmentation
- This model can help you meet peak demands, thus hiring software developers or other specialists from an outsourcing software development company.
The main advantage is that even though they will be part of your team remotely, they are still overseen by the vendor to ensure high quality and efficiency.
How to prepare for outsourcing software development?
Even though software development outsourcing brings increased project efficiency, that doesn't mean you don't need to properly and thoroughly prepare the ground for it. Don't worry - we have you covered with all the steps to maximize your potential success before starting the hiring. 
Having clear objectives from the beginning is vital - it clarifies both parties and ensures the project doesn't get on the wrong track. Think with your team about what you want to achieve with this collaboration.
A simple way to do this is by answering these questions: "Why do I really want to outsource this software development project?." and "What do I want to achieve by doing so?."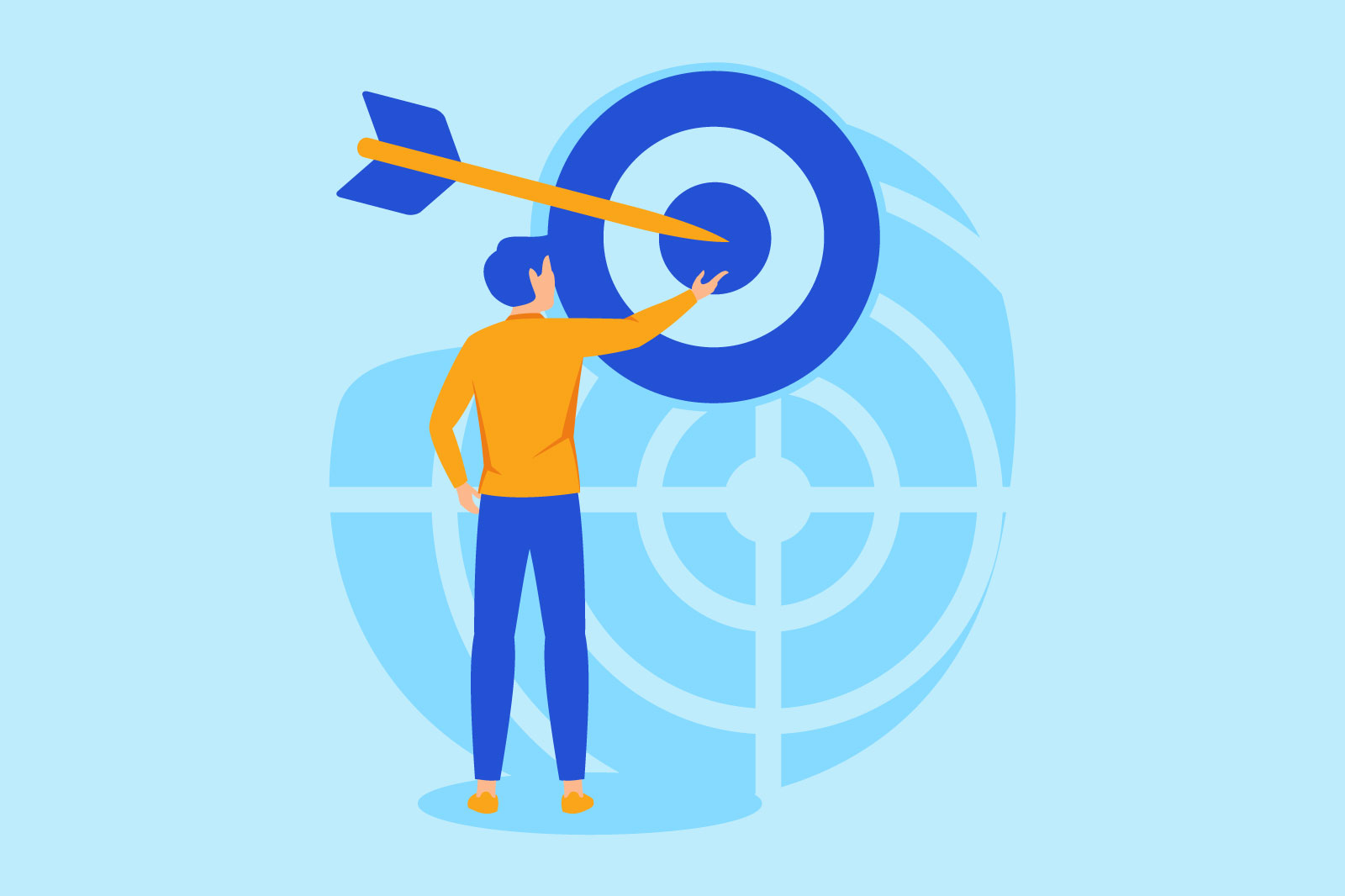 Clearly define your expectations. 
In some cases, the entire experience of working with an outsourcing software development company can become unpleasant, not due to the lack of quality of knowledge but because the perceived expectations and responsibilities need to match.
Be honest and straightforward from the beginning about your expectations - if you want to have a daily round-up with the team, then define and communicate it to the vendor before moving to the contract.
This is a great way to relieve stress and friction from the collaboration, as both parties know their responsibilities and expectations of them.
Create the project documentation and SOW paper.
The best way to ensure that your software product or software will end up working and looking the way you want is to invest time in adequately defining the project documentation with all the relevant aspects, such as the project scope, the main functions of your software, the approximate time of release, cost limitations and mode.
Assign multiple colleagues from different departments to ensure the documentation is comprehensive from each angle.
Define the technology stack (optional)
This step is optional but desirable as it could disqualify some potential outsourcing software development candidates from the start.
Work with your technical team to define what technologies, programming languages, and database tools you require to meet the project scope.
If you can't provide that, don't worry - at Ontegra, we guide our clients and explain each particularity, benefit, and disadvantage of choosing one over another based on each project's specifics.
Involve a senior engineer or technical leader.
A tried and tested way to ensure that your preparations are technically valid is to involve one of your senior engineers or a technical lead and work together to balance business, commercial, and technical needs. If that's not possible, we can involve our staff to guide you.
How to choose the right outsourcing software development partner?
Now that you covered the preparations like a pro, it's time to choose your outsourcing software development partner - or is it? You still have some essential steps to cover, so let's dive straight into them.
Research more than the surface.
With so many potential partners out there, researching before contacting them will maximize your chances of choosing the right one. So where do you do your research?
You can start by doing some google searches and analyzing their websites to see if their functionality and design match their claims.
We encourage you to go further and check their social media accounts to understand better what the company stands for, how they work, and if they are consistent enough. Why is this important? It's your first opportunity to check if what they claim is backed up by the quality of the website and social media content.
Furthermore, you can have an early opinion of their attention to detail based on how their content looks and feels. Ultimately you can decide if they would be a match in terms of the company culture and values. 
It is also an excellent opportunity to look at their study cases, completed projects, or clients' endorsements to ensure they will be up to the task.
You have the shortlist by your side, so it's time to contact them for the first time.
You could go the traditional way by filling in their website contact form or emailing them, or you could reach out to one of the company sales or executives on LinkedIn.
The last option is more personal and will help you make a first impression based on their reply.
Schedule a call, prepare your documentation, and it's interviewing time 🙂You went a long way until now, so you must make the most of it - relax and focus on your objectives.
To help you with this step, we prepared a set of questions that are necessary. They will make your life much easier and simplify your decision afterward.
Can you show me similar projects that you have completed? Please explain in detail what were the scope and results.
It's essential that they can provide some examples of similar completed projects related to your industry or using similar technologies and functionalities. Be sure to have a technical person by your side to assess the complexity and accuracy.
What do you believe was your best project implemented so far? What's the worst?
This question will undoubtedly bring a smile to their faces, at least for the first part. This is an excellent way to assess their honesty. Nobody is perfect, and that applies to companies as well.
How do you ensure that the collaboration regarding cultural and language differences will be frictionless? (if any).
Suppose the outsourcing software development company is based abroad. In that case, you need to ensure that the cultural and linguistic differences will not negatively impact the smoothness of the collaboration and the overall quality. Ensure that their team has a high level of English proficiency so that language will not stay in the way.
How much would it take to start the project after signing the contract?
If you have a strict deadline, this could be a disqualifying question, so be sure to ask it at the interview. Try to be warry tough; it might be a red flag if they show too much eagerness and unlimited disponibility.
What can you tell me about your team's culture and values?
Only some things are about technical expertise and qualifications. The best collaborations are between companies and individuals that share similar values. Your team will have an easier time working with others if they share a similar culture.
What makes you different in the field, and how do you work as a team?
This question appeals to the company's USP (Unique Selling Proposition); it's essential to understand what makes them click and what makes them unique. Try to tap into their way of working and know how they tackle projects and challenges.
Can you provide relevant references?
No matter how good the study cases look, references speak more about the overall experience others had working with them.
What does your ideal client look like and why?
It's more than meets the eye about this question. You want to identify whether they usually work with big, medium, or small companies. You and your project need more attention if you are a start-up and they work with huge companies with equally big budgets.
Which do you believe are your strong and weak points as a company and team?
This question will help you identify if their strong points match your project requirements and if their weak points are or are not essential for your project's success. Similar to other questions, this helps rank their honesty.
Who will manage my project? Can I meet him as well?
You might love the salesperson or the executives, but in the end, you and your team will need to work with somebody else. Try to meet that person and evaluate if you have a match.
Can we arrange to meet some of your colleagues from the development team?
Like the other question, meeting the people you will work with is essential. This will also be a great way to evaluate their seniority and expertise.
How does your software development process look?
With this question, you want to ensure they have a clear structure and working method. An organized software development team can overcome challenges much more effortlessly.
How do you ensure that your deliverables are of high quality?
You want to ensure they have a quality assurance system in place. This will also tap into the attention to detail side of your evaluation.
How many specialized developers will work on my project?
The staff resources of your new outsourcing software development company will definitely impact your time-to-market. If they only have one person specialized in a particular technology, replacing him if he gets sick or has a vacation will become problematic.
If they are engaged in my projects, will they also work on other projects? If yes, on how many?
This is another honest moment of truth for you. It does happen to have developers or engineers working on multiple projects, but it will be interesting to evaluate their responses. If you genuinely want them hands-on, only to work on your project, then that should be set at the level of your initial expectations that we previously discussed.
What are your regular fees and payment terms?
Of course, the financial component will significantly impact your decision. Try to map all the companies you have interviewed regarding fees, payment terms, availability, flexibility, ease of communication, and all the aspects you discover from these questions.
Why should we choose you as our outsourcing software development partner?
This is a simple one - that's if you're not the one having to reply to the question.
Read more about how to make the right choice and hire an outsourced development team.
How to choose the right outsourcing software development company?
We're heading to the moment of truth. You had your interviews; now it's time to choose your next outsourcing software development company. So, how do you do it?
It's often difficult not to be subjective when it comes to choosing, but this time you will need to focus on being objective. To help you out, we have some advice on how to ease the selection process.
Make three columns on your agenda or a digital document. One of the columns will contain the technical attributes, the second will have the soft ones, and the last will include the financial and time considerations.

Map each important characteristic for each category based on your requirements and learnings from the interviews. For example, for the technical column, you can add perceived technical knowledge, perceived quality of relevant/similar projects, quality of endorsement, knowledge of the technology stack required, and more. The second one can contain the perceived similarity of the company culture, the quality of communication, English proficiency, flexibility, honesty, and more. In the third column, map the fee, the potential start date, and potential timeline options.

Give a score from 1 to 5 for each attribute. If some points matter more to you, then you can score them differently. Group the essential qualities in one category that will be scored from 5-10 and the less important ones from 1 to 5. 
Now that you have the results are you happy with the scores? Remember that the way you felt meeting their teams and the feedback you get from your team is equally important, so try to balance all of them.
Why Cluj-Napoca, Romania is, an excellent place for software development outsourcing?
Cluj-Napoca is the second-largest city in Romania, considered the informal capital of Transylvania (yes, that Transylvania), and the second-largest university center in the country.
It's often referred to as the "Silicon Valley of Eastern Europe," with more than 2000 IT companies and over 20.000 people working in the field in 2020, double compared to 2010. The top two universities in Cluj, Bábes Bolyai University and Universitatea Tehnică (The Technical University), manage to prepare thousands of new IT&C professionals each year with an impressive level of English proficiency.
Learn more about the best countries to outsource software development.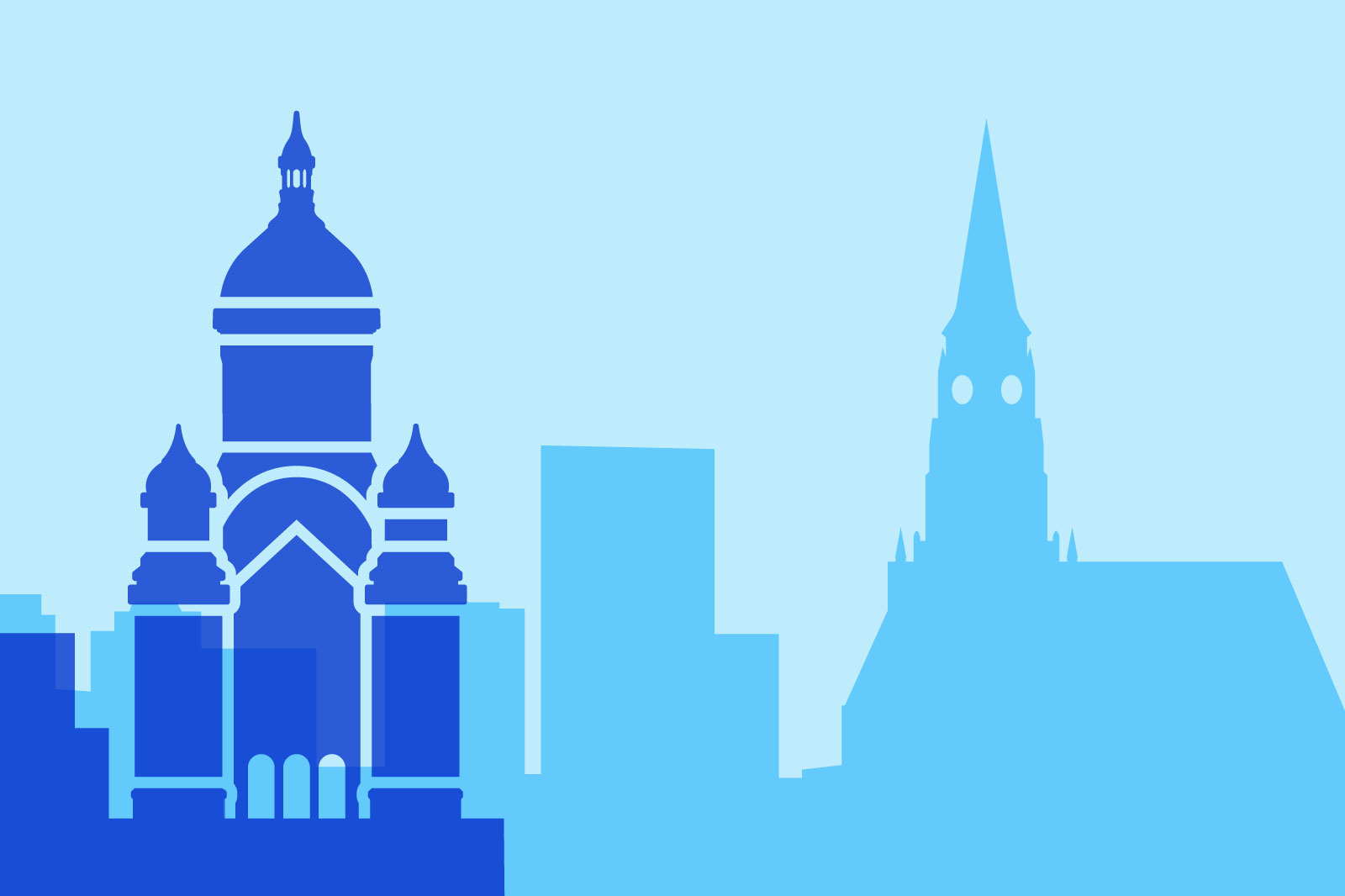 Outsource software development with Ontegra.
Do you need start-to-end software development services with quality and efficiency in mind? At Ontegra, we focus on flawless communication, an eye for detail, and problem-solving philosophy that helps us and you ultimately to develop the best possible software solution while keeping track of efficiency and costs.
80-20 seniority mix - Our team comprises about 80% senior specialists and 20% junior or middle. This way, we can quickly develop great new software development talents and provide proven quality services. We analyze the complexity of each project and decide on the right seniority balance to deliver the right technical solutions and know-how.
Problem-solving as our core - Our passion for problem-solving defines us. We are eager to take on any challenge and always find the best collaborative solutions for your project.
Seamless communication & transparency - Every team member is proficient in English. We have a culture that embraces transparency - you have the complete overview of the project status with daily, weekly, and monthly meetings.
How to outsource software development projects?
In conclusion, to successfully outsource software development, you must first prepare by defining your objectives and clear expectations from the collaboration, create the project documentation and SOW (Software Development Statement of Work), define the technology stack, and involve a senior engineer or technical leader.
After you have this prepared, research the potential software development vendors. Look at their websites and social media accounts to see if they match your company values and team culture.
After the research phase, you can contact them via the contact pages or LinkedIn accounts and start interviewing by using our recommended interview questions included in this article.
To choose the best software development outsourcing partner, create a document or write three columns on your agenda. The first need to include the important technical attributes, the second one will include the soft ones, and the third is the financial and time considerations. Insert in each column characteristics that are relevant for you, such as industry expertise or perceived quality of communication, and give them a score from 1 to 5.
After you do this, you should have a relatively objective score for each potential vendor, making it easier to make the right call.